About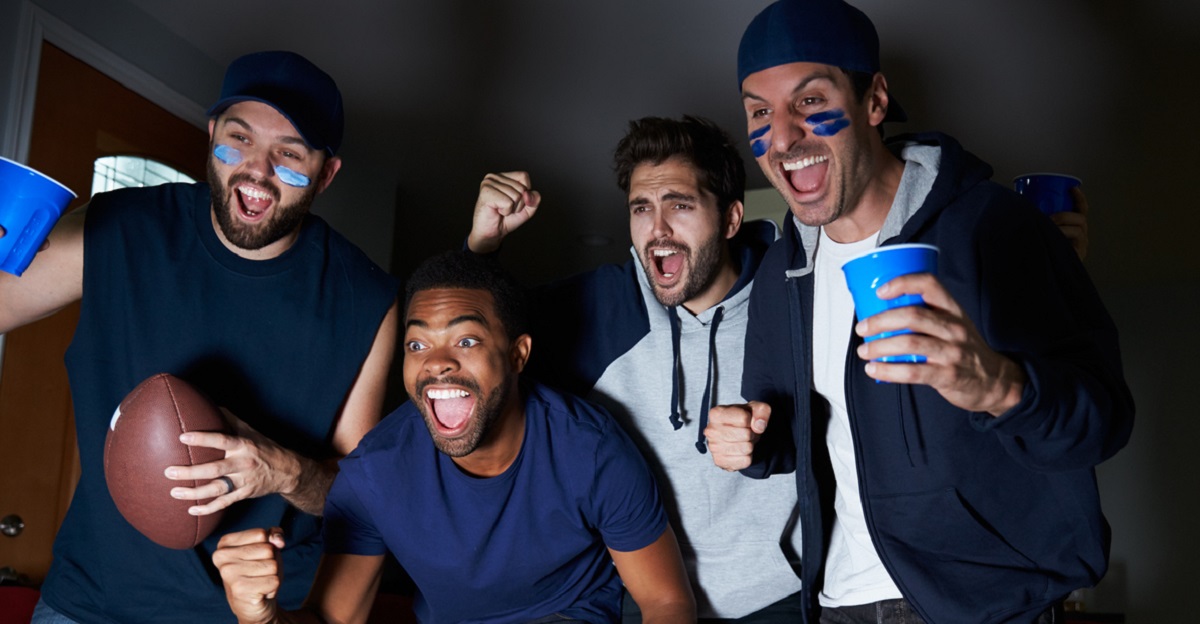 This website is the video destination for American pro football/NFL fans and is the only website in the world that curates and ranks all pro football videos across 1,260 YouTube video publishers of NFL/Pro Football content.   Our proprietary technology utilizes the wisdom of fellow fans to rank all videos by "most liked" and "most viewed" fan engagement data.  We help pro football fans easily discover and find the best pro football videos across all relevant publishing sources.   Each pro football publisher is identified per video and we drive YouTube views to the original publisher of the video.  ProFootballIntel.com currently provides video analytics (YouTube views, YouTube likes) and ranks over 58,000 videos about American Pro Football/NFL for the past year.  The "All Time" feature on the Toolbar ranks over 94,000 videos published over the past decade.  The "Featured" category provides original content and shares the most engaging video rankings for interesting NFL topics.
Currently, YouTube and all major video analytics platforms combine all of "Sports" as one genre of content.  This has historically made it difficult for National Football League (NFL) fans to easily find the best NFL YouTube channels and NFL video content.  ProFootballIntel.com has solved this issue by creating a one stop destination for the best NFL Video content across all major publishers of NFL video content.   Our website continuously aggregates, calculates video analytics, and ranks all videos across 1,260 high-quality publishers of NFL videos. ProFootballIntel.com has the most extensive NFL video coverage and currently ranks and features 10 major views of pro football (NFL) trending videos including:
Hompage – features most viewed NFL video content across all categories of NFL videos including NFL news, NFL fantasy sports, NFL video gaming and Sports Betting.

NFL News – shows most viewed NFL videos across all NFL teams and NFL news sources including NFL highlight publishers

Featured – provides original content articles utilizing our trending rank video score to share the top videos for a fan interest
American Football Conference (AFC) news – top ranked videos for the AFC teams
National Football Conference (NFC) news – top ranked videos across all of the NFC teams
NFL Legends and NFL Hall of Fame players – ranks videos about Hall of Fame athletes, coaches and NFL leaders

Fantasy Football – provides trending view of video content across all major NFL fantasy football publishers.

Football Gaming – shows most viewed football gaming content across all Madden NFL and NFL video gaming publishers.

Sports Betting – provides trending view of sports betting and NFL betting videos across all major publishers

NFL and Super Bowl Commercials – ranks the top Super Bowl commercials of all time
NFL Cheerleaders – top ranked videos across NFL cheerleader video sources
In Pro Football Fantasy Sports, NFL Betting, and NFL Video Game play, one of the key competitive advantages is information.   Our website solution (ProFootballIntel.com) is the only destination that continuously curates, aggregates and calculates content analytics on all publishing sources of American pro football video content.   We are the only global website ranking the "most viewed" and "most liked" NFL videos by each category of content. So, if you are an NFL fan or serious fantasy sports player or a Madden NFL gamer, ProFootballIntel.com has the most extensive collection of NFL videos in the world.  Utilize the "Search" window to find the top NFL videos by team or player. Each website category features a Toolbar at the top of the page where users can easily change the video time window (today, this week, this month, past year) and change the sort criteria from YouTube views to YouTube likes.  If you are an NFL video publisher, you may utilize the analytics feature of this website to see how your videos compare to other publishers in each category (NFL news, NFL fantasy football, NFL gaming, and sports betting). Be sure to share ProFootballIntel.com with other NFL fans and NFL publishers.
Notice of Non Affiliation and Disclaimer
This website is in no way officially associated with the National Football League (NFL). ProFootballIntel.com is not affiliated, associated, authorized, endorsed by, or in any way officially connected with the National Football League (NFL) or any of its subsidiaries or its affiliates. The official NFL website can be found at:  https://www.nfl.com/
The names National Football League, NFL, NFL Network, NFL Films, as well as related names, marks, emblems and images are registered trademarks of their respective owners.