The Madden NFL 20 soundtrack features 22 exclusive tracks created for the game. Check out the playlist here!
The Madden NFL franchise collaborated with the creative community for the new Madden NFL 20 soundtrack. Musical highlights include "Big Numbers" by Sage The Gemini, "24" by IDK, an ear worm called "Shawshank" by Denzel Curry, "Incredible" from Joey Bad4$$, "Rocket Fuel" from DJ Shadow with the legendary De La Soul, and two tracks by Hit-Boy. Check out the following image for the complete track list!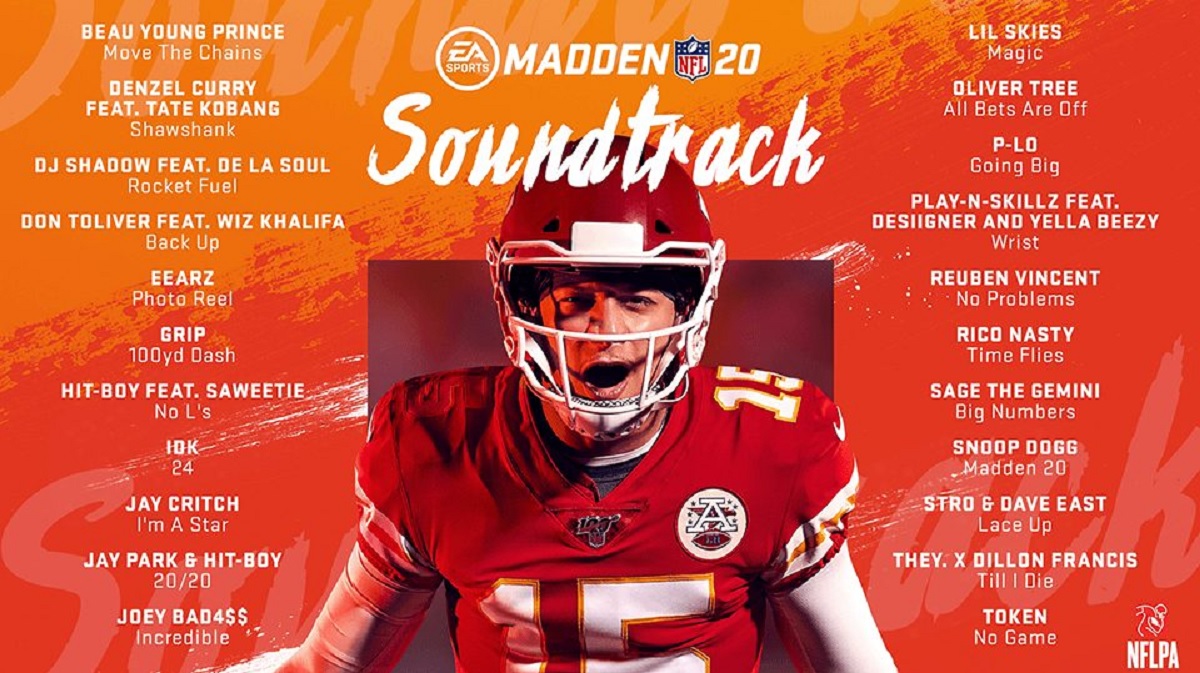 Besides a new soundtrack, 
Madden NFL 20
 features all-new gameplay innovations including: 
Superstar X-Factor abilities
, 
Face of the Franchise QB1
, signature animations, and fresh 
playbook updates
.
Listen to the Madden NFL 20 soundtrack below!
Click on the "play" button below to preview the soundtrack and then click "listen" to stream the playlist via Spotify.

This article was presented by Madden NFL. Madden NFL 20 became available worldwide on August 2, 2019. Stay in the conversation by following Madden 20  on Facebook, Twitter, Instagram, YouTube, and EA Forums. Sign up for the Newsletter today to receive updates on Madden, and other EA news, products, and events!

Remember to "share" this with other Madden NFL fans!