Enjoy watching the National Football League change over the course of 100 years in one video. . .
The celebration of the National Football League's 100th Season is full of special events, initiatives, and programs aimed at highlighting players, fans, and their communities! To celebrate a century of history, NFL Throwback produced an NFL Evolution video showing the history of each team. This fascinating video clip already has over 2M views on YouTube.
Sit back, relax, and enjoy watching the evolution of the National Football League! 
The NFL Throwback team did a fine job creating this video. Although there was one mistake, which they quickly addressed in the comment section.
"Glad to see all the positive reception for this video! We are VERY excited to do more videos like this! We did however make a small mistake. The Buccaneers owners name when they come up in 1976 – we said Hugh Culverson – and it's Culverhouse" explained the NFL Throwback team.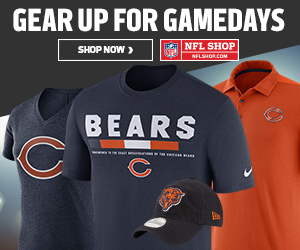 Remember to share this NFL evolution video with other professional football fans!